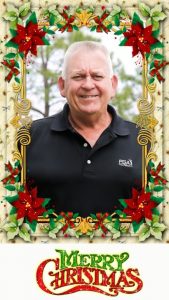 Hello from Mark,
As we head into the Festive Season I am sure most of us will look back at 2020 as annus horribilis and will be glad to see the start of 2021. 
During this alarming time of Covid-19, social distancing, financial distress and disturbance to our lives, there has been a chance for some real learning.  I have always said to players I coach "when times are tough we have a bigger opportunity to make improvement."
During the 7 x week period from March to June where the Teaching Centre (along with the rest of RACV Royal Pines Resort) was closed, I took the opportunity to participate in online education provided by the PGA.
During the isolation period, it made me (once again) realise just how much I really enjoy spending time with and coaching golfers!!  I know Loic and Nancy feel the same.
Loic was kept busy homeschooling his kids and says that he now has much more respect for school teachers!!  Nancy got to spend quality time in her garden.
"School teachers and health professionals deserve every cent they are paid" a quote from a parent I know. I think they play hugely important roles in looking after our health and the development of our future. Pay them well and get the best is my philosophy.
Professional Golf Tournaments have been limited – but as travel becomes safer hopefully we will be able to once again watch the great players on course.   
I have noticed that golfers who had drifted away from golf and became involved in other activities have now come back to golf. I have spoken to these golfers about losing interest in the game and then coming back to it.  These are my observations as to why and how the lack of interest happens:-
WHY DID THEY LOSE INTEREST?  Not playing as good as the player wanted as their expectations were too high.  When their high expectations were not met then their interest diminished.
THE RETURN – When playing again after a long layoff there is no real expectation and the players started to enjoy the game again. 
If a player starts to get upset with their game there are some steps that can put in place to remedy that.
Firstly have a lesson to make sure your swing is pretty good – we don't need perfect, we need functional.
Next is to change how we think about our game – do not overly criticise the poorer shots and enjoy the good shots a lot more.
Often when I listen to players they only talk about the poor shots. By only talking about the poor shots we give ourselves the perspective that we only ever play poorly.
Get in the habit of talking about the good shots!! (Hopefully with some passion!!).
A little system I use if I think a player is heading in the wrong mental direction is to put a card in their pocket – but not for score.  I have the player record the number of poor shots AND the number of good shots. This will give a more realist view of how many good shots we actually hit. 
The next step to enjoying your golf more is to stop playing golf swing on course. The golf swing is for the Driving Range. Golf shots need to be played on course. I hear you ask what's the difference? Golf shots are about imagination, image, feel, flow and balance. Utilise these aspects on course and you will play better, therefore enjoying your golf more.
Transfer this attitude to life and yes its been a tough year but what were the good things that happened.  I know there will often be more good than bad, but like golf, in life, we often dwell on the negative too much!!
As a sanctuary from Covid-19 I can't think of a safer place than the golf course.  I know when I play social distancing is not a problem!!
We have had great successes at the MGEG Teaching Centre.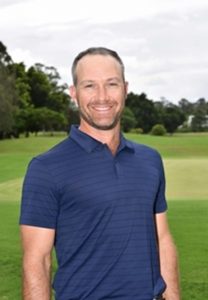 LOIC – Loic's Juniors have been winning events at many locations and competing and representing RACV Royal Pines admirably!!  Loic's Ladies Clinics have grown and there is always lots of laughter mixed with learning.   Loic's new initiative of the Junior High-Performance Squad on  Mondays and Thursdays is really developing and improving these players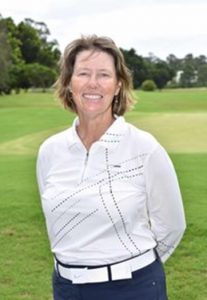 NANCY- Nancy has had a bumper year with many of her students showing marked improvement. Her protégé Billy won a Club Championship @ 15 years of age!  Nancy's Female Clinics are growing in popularity are well supported with all the participants enjoying the Clinics and improving their game.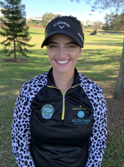 ALI – New Coach joining the team,  Ali Orchard, is still coaching @ her home club.  Happily increasing numbers of students booking with Ali and in particular her "new to golf player development classes" means she is spending more time at MGEG.
For me as the Team leader, it is exciting to watch this development.   
I have had a great Coaching Year with 2 x Gold Coast Club Champions;  1 x FNQ Champion; and
4BBB Champions here @ RACV RPR.  I am enjoying my coaching more than ever and achieving very satisfying results lesson to lesson.  Golfers with smiles on their face always puts a smile on my face. Week to week I look at my clients with students as young as 3 and as old as 85 enjoying the game of golf under my watchful eye.  The use of technology and increasing the use of different technology keeps me young. This year I have been having
 Zoom lessons with a student in Texas who is there to play College Golf!!
From everyone at Mark Gibson's Exceptional Golf, we wish you a Merry Christmas & Happy & Healthy New Year filled with lots of golf!!
"I began to see golf as a metaphor for living, for in golf you are basically on your own, competing against yourself and always trying to do better. If you cheat, you will be the loser, because you are cheating yourself."………..   Sir Sean Connery – 1930-2020
Look forward to seeing you at the Teaching Centre soon.
Good Golfing from Mark and the Team, Loic, Nancy & Ali.